Well my Nick is Smilin, I own #chatz, below is my pic so you can poke fun at me the next time you are on the channel.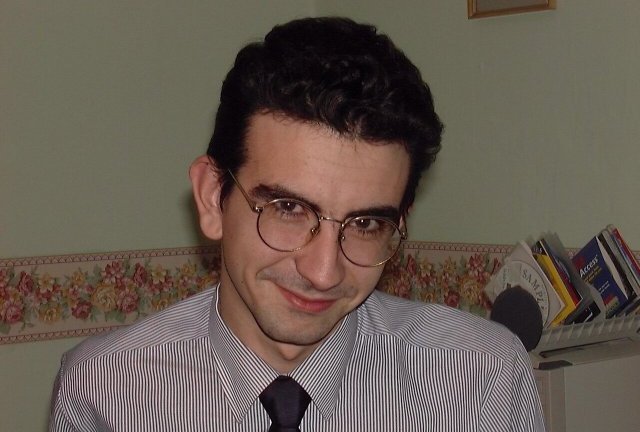 I've been working very hard recently, getting the web site updated, and the eggdrop (aka headache) up and running, but I feel I have got most of it out of the way now... Well until I have another bright idea anyway.
I work as a bus driver for a local coach company, I also in my spare time design web sites, other sites of mine include QSmile which is about my web skills.
I am 25 years old, and am single at the moment, not planning to be any other way in the forseeable future. I live on my own, in a neat flat. I have just passed a course in COBOL programming. Do I qualify as a techie or a geek yet?
I love VW Beetles, I own one. Its getting sprayed at the minute, Radiant Red... maybe people will be able to see me now and not run up the back of me. My bug is a 1972 RHD chromed wheels and chromed running boards. a pic will be on here shortly.
I love chatting to people, so drop me an e-mail or msg me on irc or ICQ me my UIN is 36474678.
Well I must get on with the rest of this site, so take care friend and visit us on #chatz